Integrated media services
Media analysis, planning, buying, placement, and monitoring.
In the unpredictable economic situation and changing pattern of consumption and consumer behavior, the MNE&SS Advertising Agency offers you its vast experience in working with such mass media as the press, both at home and abroad, indoor and outdoor advertising, radio, Internet, and television. We are not afraid of difficulties and ready to use non-standard solutions in various projects. We know how to combine efforts at different levels to find comprehensive solutions.
Our priority task is to deliver the advertising message to the target audience quickly and efficiently. Our media services are based on the most advanced technologies, such as the TNS Gallup information, and other effective methods, including our own know-how.
Media services provided by our Agency:
Analytical marketing research – target audience analysis, media consumption patterns, etc.
Media planning – both strategic planning with most realistic predictions for the result and tactical planning involving intervention and adjustments in the context of the current campaign.
Provision of a considerable range of advertising media, websites and airtime to the client.
Comprehensive monitoring and full control over the advertising campaign.
Post-campaign including reports and evaluation of the effectiveness of the advertising campaign.
Here are three reasons why we must meet:
1. – Over the last 15 years we have matured in all areas of media campaigns and advertising, while continuing to improve, learn and work hard.
2. We don't merely know the media, we thoroughly understand the advertising business. Effectively combining the client's goals, our experience, and buying opportunities, we will help you realize how creative and well-organized strategy can affect the development of your business.
3. Reliance on universal ideas and projects is more important for us than the scale of your business. Our Agency guarantees an individual approach to each client, because your success is our success!
SELECTED CASES:
The announcement of the SUBARU spring campaign
Client: Subaru Motor
Job:Meet spring in Subaru crossover
Brand: SUBARU VX
Description:Creation and placement of outdoor advertising in 41 cities of Russia, on the national TV channels, in the press, on the Internet, and on the radio.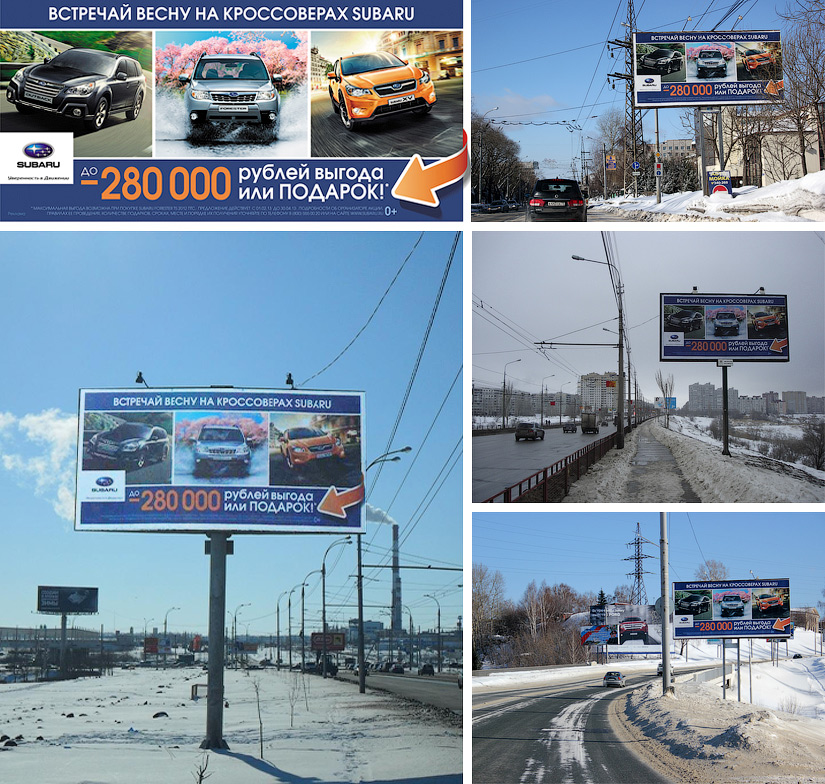 Advertising campaign of the Sony VAIO
Client: Sony Electronics
Job: Video advertising on digital screens in Moscow and St. Petersburg.
Brand: SONY VAIO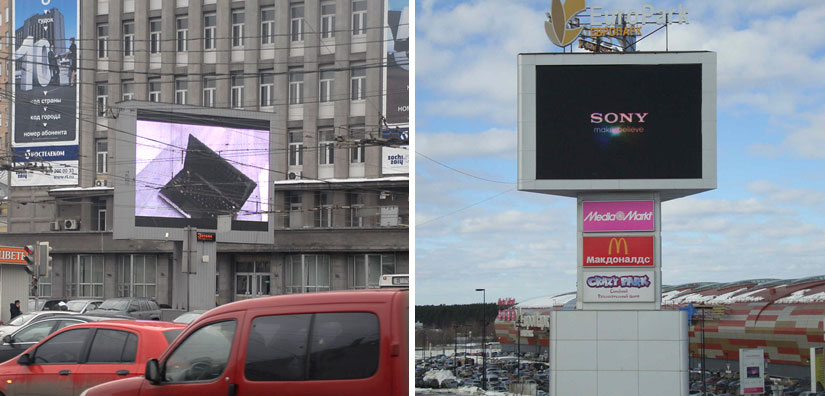 Advertisement in metro
Client: BOSE
Job: Stickers in subway cars, escalator panels
Brand: BOSE
Description: Advertizing in Metro of Moscow and St. Petersburg.

Advertising in airports
Client: SONY
Job: Placement of advertising boxes on the passenger check-in lines in Sheremetyevo-D Airport
Brands: Sony VAIO, Alfa, BRAVIA, Handycam, etc.
Description: Annual placement of 17 advertising boxes on the passenger check-in lines, 100 % coverage of passengers departing by both international and domestic flights.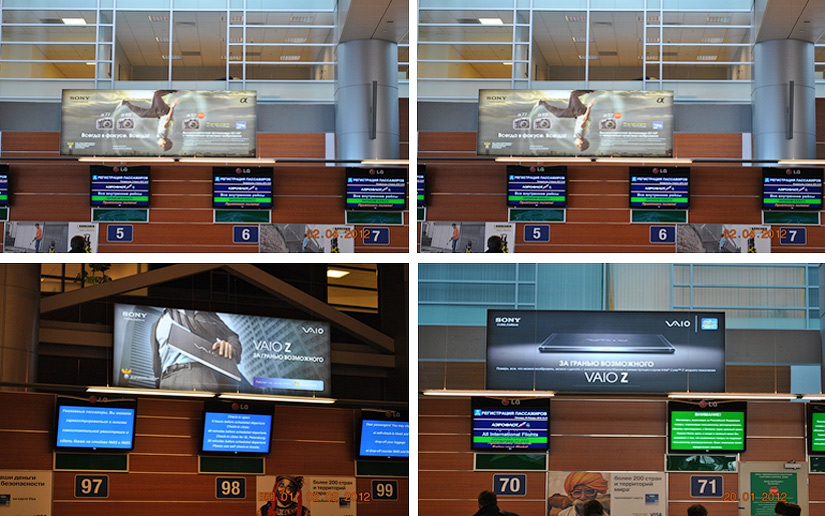 Advertising Campaign in Business Centers
Client: Russian Alcohol
Job: Placement of monitors in the elevator lobbies of Moscow and Saint-Petersburg Business Centers
Brand: The "Parliament" Vodka
Description: Advertising campaign of the "Parliament" vodka brand on monitors in the halls of the Business Centers of class A and A+ in Moscow and St. Petersburg.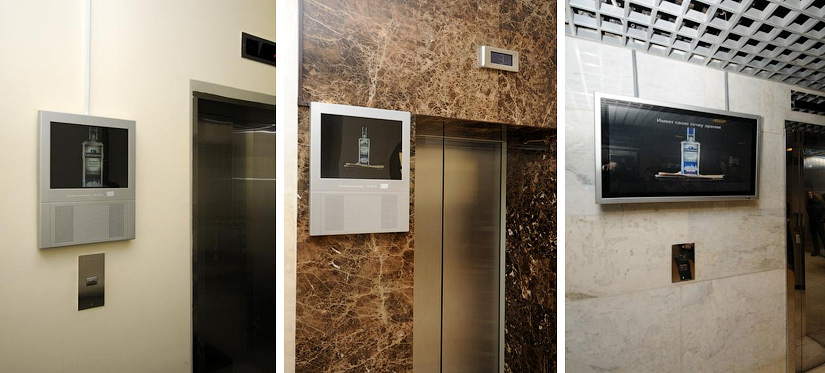 Advertising in the press
Client: GROHE AG
Job: Placement of modular ads and distribution of catalogs
Brand: GROHE GRANDERA, GROHE K7
Description: Preparation and launching of advertising campaign in the press, including modular advertising and distribution of GROE Catalogs through the leading interior design magazines.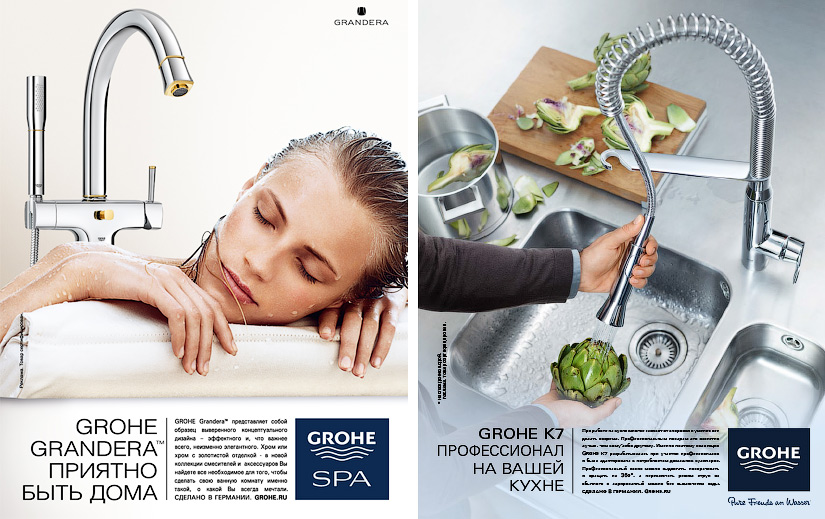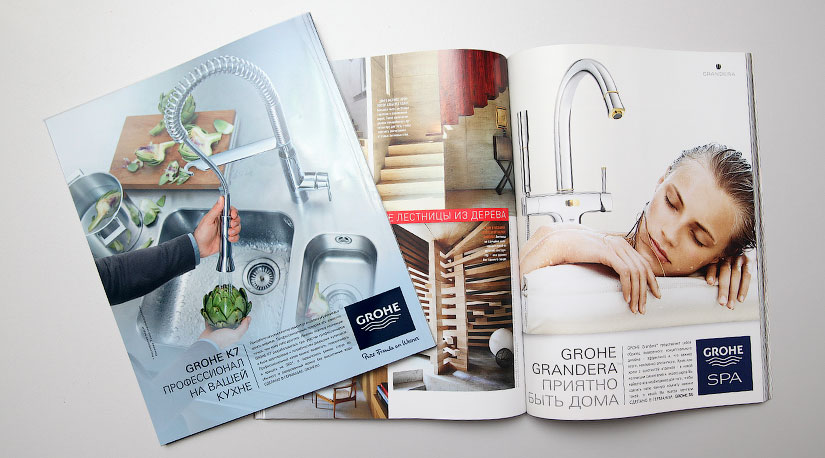 Production and broadcasting of radio commercials on all major radio stations
Client: SUBARU MOTOR
Brand: Forester, Outback, XV
Description: Production of radio commercials and launching of broadcasting campaign on the radio.
Production and broadcasting of commercial clips on Russian TV
SONY TAP20
Клиент: SONY ELECTRONICS
Работа: Размещение рекламы в сети Итнернет
Бренд: VAIO Tap 20
Описание: Кампания Tap 20. Продвижение модели Tap-20 на сложно-сочетаемую аудиторию: гаджетсикеров и молодых родителей.